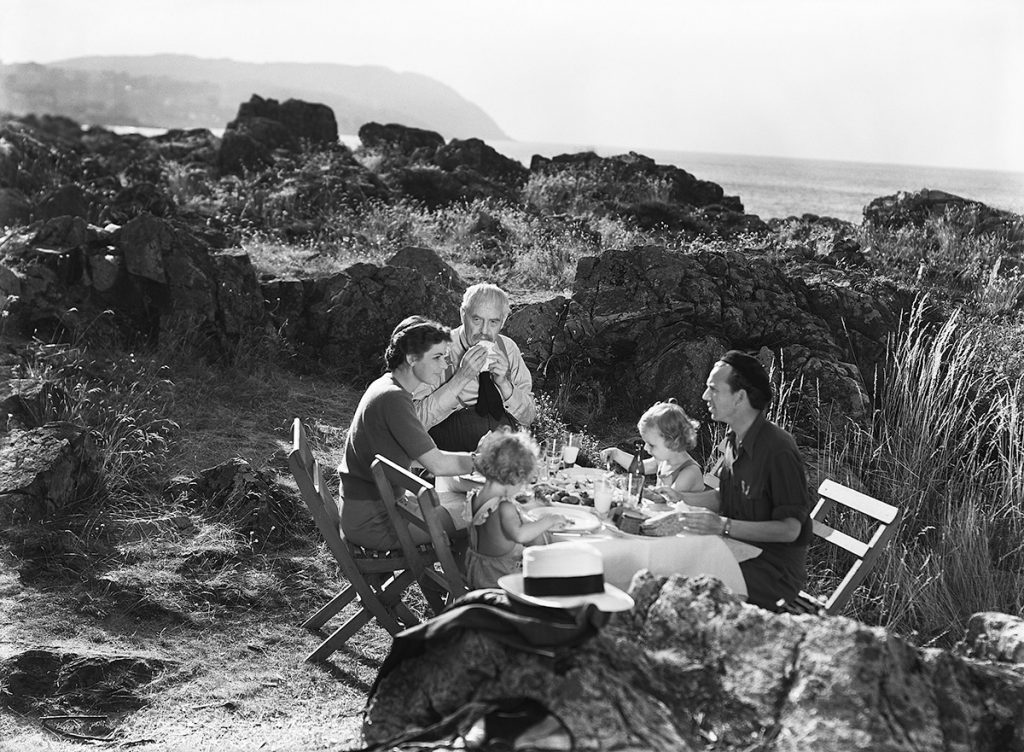 Shot in the summer of 1949, To Joy is about a mediocre violinist in a symphony orchestra who dreams of a successful solo career while having to deal with rumblings of disquiet in his marriage. Classical music is central to the film, which features long scenes from rehearsals and concerts. In the words of the conductor (Victor Sjöström), it is 'a joy so great, so particular, that it lies beyond pain and boundless despair … a joy beyond all understanding'. The plot revolves around insufferable violinist, Stig (Stig Olin), whose wife Marta (Maj-Britt Nilsson) leaves her place in the orchestra to become a housewife and take care of her cliché-spouting husband and their children. Filming took place in Helsingborg and in Arild.
Since Helsingborg provides the location for the symphony orchestra, many of the city's sights are present, including Kärnan, a number of street settings and Tycho Braheplatsen with its familiar fountain. Victor Sjöström's choleric conductor describes it in the film as 'this damnable city where people just eat and eat!'
Although, in writing the script, Bergman was inspired by his many visits to the Helsingborg Concert Hall, the orchestral sections were actually filmed in the great hall of the Royal Swedish Academy of Music in Stockholm. However, as he said in Images: My Life in Film:
'Helsingborg had an undersized symphony orchestra that nevertheless merrily played its way through the entire symphonic canon. Whenever I had time and opportunity, I'd go and watch them rehearsing. One year, they were to play Beethoven's Ninth for their season finale. Having borrowed a score from the conductor Sten Frykberg, I was able to follow along with the little orchestra and the unpaid but long-suffering work of its fearless amateur choir. It was an experience both powerful and moving – and a magnificent source of inspiration for a film.'
On the cliffs at Arilds Nabb, the young lovers decide to become a couple for real. It is also here that they spend the summers after their children are born. In the background, Kullen grows ever darker, in what is perhaps a precursor to the film's inexorable conclusion.