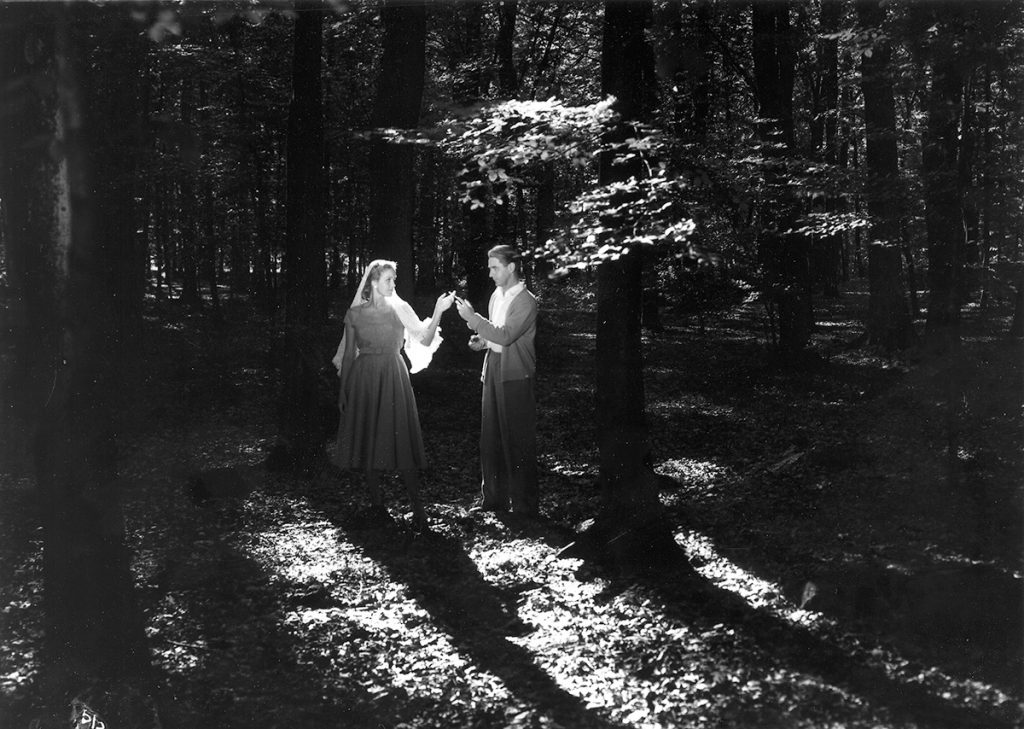 This elegant marital comedy, in which gynaecologist David Erneman (Gunnar Björnstrand) follows his wife Marianne (Eva Dahlbeck) to Copenhagen en route to meet her lover, was shot in several locations throughout Skåne, including Ramlösa, Pålsjö Forest and Arilds Nabb. The action alternates between the present and the past.
In one of the flashback scenes, David is on the way to meet his wife and children at their summer cottage outside Helsingborg when he sees his daughter Nix (Harriet Andersson) walking along the beach. She jumps into the car with him and they go for coffee together, a shot which was filmed at a villa in Ramlösa.
In a later scene shot at dusk in which they are visiting the characters named Uncle Axel and Aunt Stina at their pottery in Arilds Nabb, father and daughter are sitting together in a garden hammock having an intimate conversation about life. The house that is visible in the background still exists and is privately owned.
In a flashback to happier times, the family celebrates Grandad's birthday with breakfast in bed at the grandparents' home followed by a horse-and-carriage ride along the seaside to the forest. These scenes were shot in Pålsjö Forest which, in the film, serves to symbolise this period of harmony within the family. Almost magical in its beauty, the sun's light filters down through the leaves and, for the time being, there is a tenderness to the bickering of the two main characters.
In the final scenes, the married couple leave the train at Malmö and take the ferry to Copenhagen, where the film reaches its resolution.